Mistake #1 - Using a real estate agent instead of a Realtor ... When you're looking for help buying or selling property, it's important to remember that the terms "real estate agent" and "Realtor" are not synonymous.

To be a Realtor® you must be a member of the National Association Of Realtors (NAR). The National Association of Realtors has earned a strong reputation for actively championing private property rights and working to make home ownership affordable and accessible.

Mistake #2 - Complacent marketing ... When selling your home there are no guarantees that the ultimate buyer of your home will have simply walked through the front door. Effective marketing will help ensure that your property receives maximum exposure to attract a ready, willing and able buyer in the shortest period of time. Be sure your home is effectively marketed especially on the Internet.

Mistake #3 Taking for granted the "curb appeal" of your home ... When you're preparing your home for sale, remember the importance of first impressions. A buyer's first impression can make or break whether they even want to go inside. It is estimated that more than half of all houses are sold before the buyers get out of their car. With that in mind, be sure to stand outside your home and take a realistic"fresh look", then ask yourself what can be done to make the curb appeal improve. Also ask your Realtors opinion -- it could make a huge difference in your final sales price.

Mistake #4 - Forgetting about health and safety issues ... Be up front and disclose to your Realtor any problems with the property. The problems are going to be discovered anyway. A decade ago, health and safety issues were rarely a part of the typical real estate transaction. Today, however, its common for inspections relating to health, safety, and even environmental concerns to be a part of most sales contracts. Moreover, in Arizona, the seller must disclose to the buyer any knowledge of existing property problems. In many cases, these issues have been or can be factored into the home's listing price.

Mistake #5 - Forgetting what you would want to see if you were the buyer of your home... Remember, a prospective buyer would probably like to see a perfect home from top to bottom, inside and out, which is very unrealistic, but they do it. Remember to look at your home as if you were a buyer, and be objective.

Mistake #6 - Thinking that you need to be home to explain things to a prospective buyer. This is a really big mistake -- buyers do not feel comfortable if the owner is home and tend not to really look at your property. You will be better served if you allow Realtors to do their job without you there. Most buyers usually feel more comfortable if they can freely speak to their Realtor without the owners being present. If people unaccompanied by a Realtor request to see your property, you should refer them to your real estate professional for an appointment.

Mistake #7 - Not knowing how to price your home to sell... Perhaps the most challenging aspect of selling a home is listing it at a correct price. It's one of several areas where the assistance of a skilled Realtor can more than pay for itself. Listing the home too high can be as bad as too low. If the listing price is too high, you'll miss out on a percentage of buyers looking in the range where your home should be. This is the flaw in thinking that you'll always have the opportunity to accept a lower offer. Chances are the offers won't even come in, because the buyers who would be most interested in your home have been scared off by the price and aren't even taking the time to look. By the time the price is corrected, you've already lost exposure to a large group of potential buyers. The listing price becomes even trickier to set when prices are quickly rising or falling. It's critical to be aware of where and how fast the market is moving - both when setting the price and when negotiating an offer.
Again, an experienced well-trained agent is always in touch with market trends - often to a greater extent than appraisers, who typically focus on what a property is worth if sold as is, right now.

Mistake #8 - Not planning your move early enough ... Many sellers simply don't plan their move early enough and then feel overwhelmed. If you are able to move at any time, don't wait until summer, the peak-moving season. If you plan to sell your house, get it on the market as soon as possible.

Mistake # 9 - Using a "convenient" Realtor rather than an experienced one... When working with a Realtor, it is critical that you have full confidence in that agent's experience and education. A skilled, knowledgeable agent should be able to explain to you exactly why your home needs to be priced at a certain level - compared to recent listings and sales of homes similar to yours. Experienced agents also know exactly what the current pool of buyers are looking for. A skilled agent can recommend changes that will enhance the salability of your home, thus increasing the price - and/or decreasing the length of time before your property is sold.

Your home is in good hands with an experienced agent.

Finding Your Dream Realty, Broker: Lynda Kersey 623-262-0198
15331 W Bell Rd., #212-15
Surprise, AZ 85374
623-869-9286​​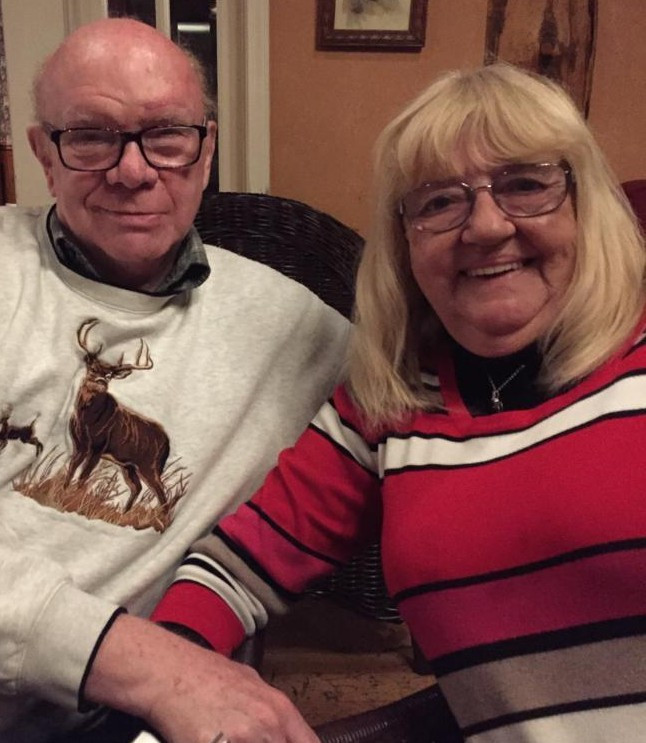 The Kersey Team


​Steve & Lynda Kersey
Steve 623-262-0196
Lynda 623-262-0198​
Making A World of Difference in Real Estate